Drinkable Country
Arjeplog
Welcome to the largest open-air bar in the world: The Drinkable Country.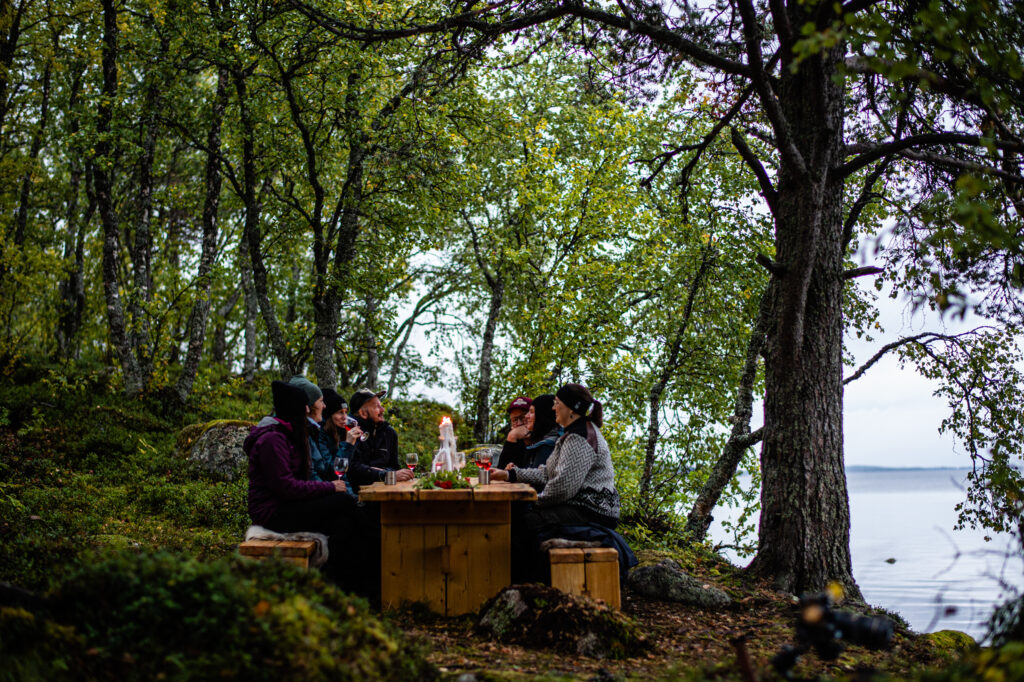 Taste the sensational flavour palette that can be found at the shoreline of lake Hornavan at with a majestic view over the Arjeplog mountain world. With the Drinkable Country, you get an amazing nature experience as well as experiencing world class cocktails. In collaboration with the award-winning bartender Emil Åreng, autor of the book "Salongs I Norrland" and one of Sweden's most prominent beverage experts, the drink menu is composed to give you a taste of Arjeplog. The cocktails are taste explosions inspired by the seasons and the local forage . So why not try a refreshing drink with wood sorrel or meadowsweet? Together with local guides you can collect, mix and enjoy the drinks yourself, out in the world's largest open-air bar.
The table is located at Skeppsholmen in the town Arjeplog only a few minutes' walk from the town centre and over a small bridge close to Hornavan Hotel. Here you can find sámi settlements that tells a story of sámi history in the area.
The Drinkable Country is bookable on Fridays and can be booked in groups of 4-10 persons. Please bring clothes and shoes suitable for being outdoors for the season.